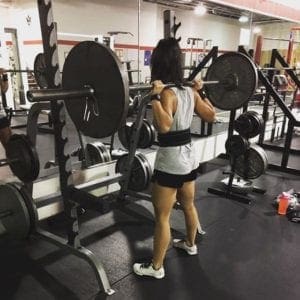 Membership includes access to: large strength training area, a wide variety of cardio, complete boxing section, 1500 sq-ft multi-purpose turf field and obstacle course.
Memberships from $24.00 per month. No contract.
With ALL memberships you receive unlimited gym access, equipment orientation and a fitness and goal assessment with a Certified Personal Trainer.
Check out some of what we offer!
Free Weights
Dumb bells from 1lb-100lb
Cables
Squat Racks and Cages
Strength Training Machines
Kettle Bells
Cardio Machines
Jacob's Ladder
Rowers
Elliptical
Stair Climbers
Treadmills
Arm Bike
Air dyne
Stationary Bikes
Obstacle Course
Monkey Bars
Cargo Net
Climbing Wall/rope
Kick Boxing Area
Heavy Bags
Speed Bag
Timing Bag
Focus mitts
Jump ropes
Functional Training
Suspension Training (TRX)
Big Tires
Bigger Tires
Sledge Hammers
Battling Ropes
Plyo Boxes
Medicine Balls
Sled
Agility Ladder