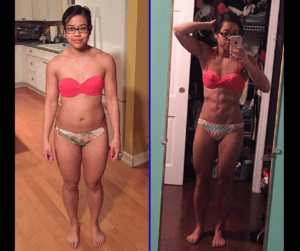 What can a personal trainer do for you? A LOT!
- Help keep you motivated and accountable for the goals YOU set
- Design a program that suits your busy schedule, fitness level and goals
- Teach you the way around the gym with proper form and eliminate the intimidation
- Work with you on nutrition education and give ongoing guidance so you stay on track!
A personal trainer helps you create the foundation you need to finally succeed! Whether your goal is to lose weight, tone up, build muscle, improve performance, or simply keep up with the kids, a personal trainer can safely and effectively guide you to your goals.
FREE consultation with your membership. See how investing in yourself now can change your life forever.