In order to better serve our members, we have extended our hours with a Key-Card access system.
Gym Hours with Key-Card access:
Monday - Friday             4 am - 10 pm
Saturday & Sunday        6 am- 6 pm
Business Office Hours (Staffed):
Monday – Thursday       7 am – 7 pm
Friday                                7 am - 5 pm
Saturday                           8 am – 2 pm
Sunday                             No staff available
Key card access is required to enter the building outside of Business Office Hours.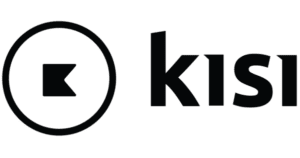 Door access instructions
 Purchase AFC membership (online or at the front desk)
 Download "Kisi" app on your phone
 Create a Kisi account, a confirmation email will be sent to you
 Confirm email sent by Kisi
 Contact AFC business office to grant access
  If you prefer a physical key-card, contact AFC during business hours
Once access is granted:
 Set up the app by allowing access during app use of NFC, Bluetooth, and location. Select AFC as location
 Open the app a minute before trying to unlock the door
 Hold your phone (or key-card) close to the reader or push unlock button to open the door (NFC, Bluetooth, and Location may have to be on depending on your phone)
Terms & conditions
Everyone must scan in
Do not open or hold the door open for other people
Enter and exit through the front door only
All members MUST be out of the facility before closing time (10 pm weekdays & 6 pm weekends, holiday hours may differ)
Failure to comply may result in membership termination
Remember this is your gym; please help us keep it safe and clean.